One of the many Vetter copies that appeared. I wasn't going to bother getting it, as I thought that headlamp would be hard to get now, if it needs replaced, but it turns out to be still available; and cheaply, too.
The reflector area is just about the same as having two 5.25" lights, and a decent quality LED H4 in that will light up the road pretty well. I recall these exact lamps being fitted to various Renaults in the 70s - they weren't bad at all.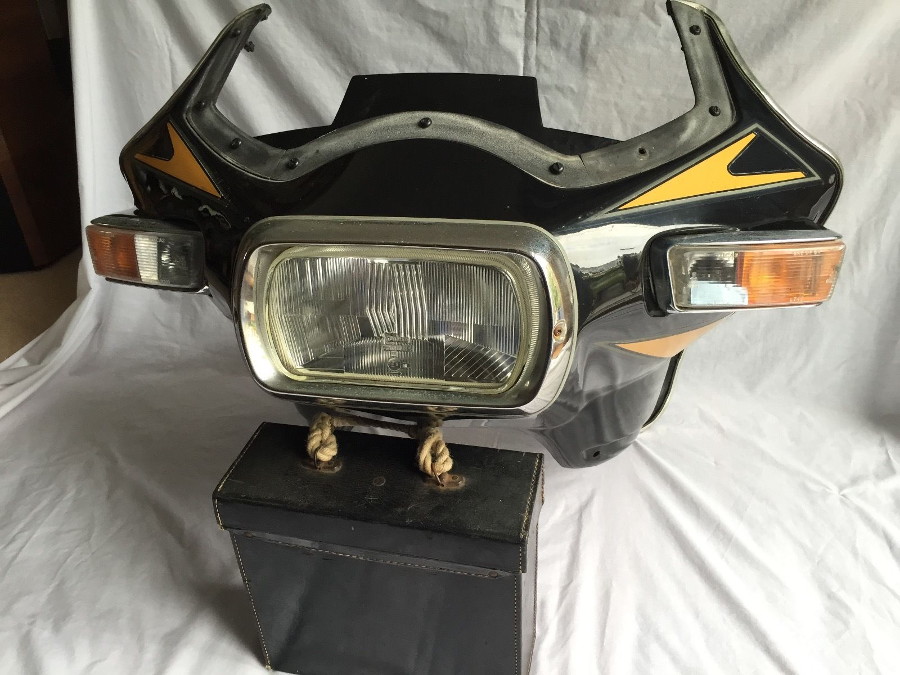 Not wildly keen on the 70s colours, but a pot of black paint will sort that.